Today, Connie attended an open house today in Santa Monica near the ocean, and it was spooooooo-ky!
It is actually a beautiful architectural home, but the scariest thing about it is the walkway on the second story, whose floor is made of glass, and freaked out everyone at the open house! The listing describes the home as "dramatic." We'll say!
There is also a moat-like water feature at the entrance, spanned by a wood-plank bridge, and if you're wearing high heels (as Connie was), your heel will get stuck in between the planks!
All spookiness aside, the home is *truly* a masterpiece – check out the beautiful pictures below. It's not easy to make hard concrete and glass feel homey or cozy, and this home succeeds. Even a messy bed is picture-worthy in this home!
Check out Connie's on-the-scene shots, as well as the official MLS pics, below.
Connie's On-The-Scene Shots (iPhone)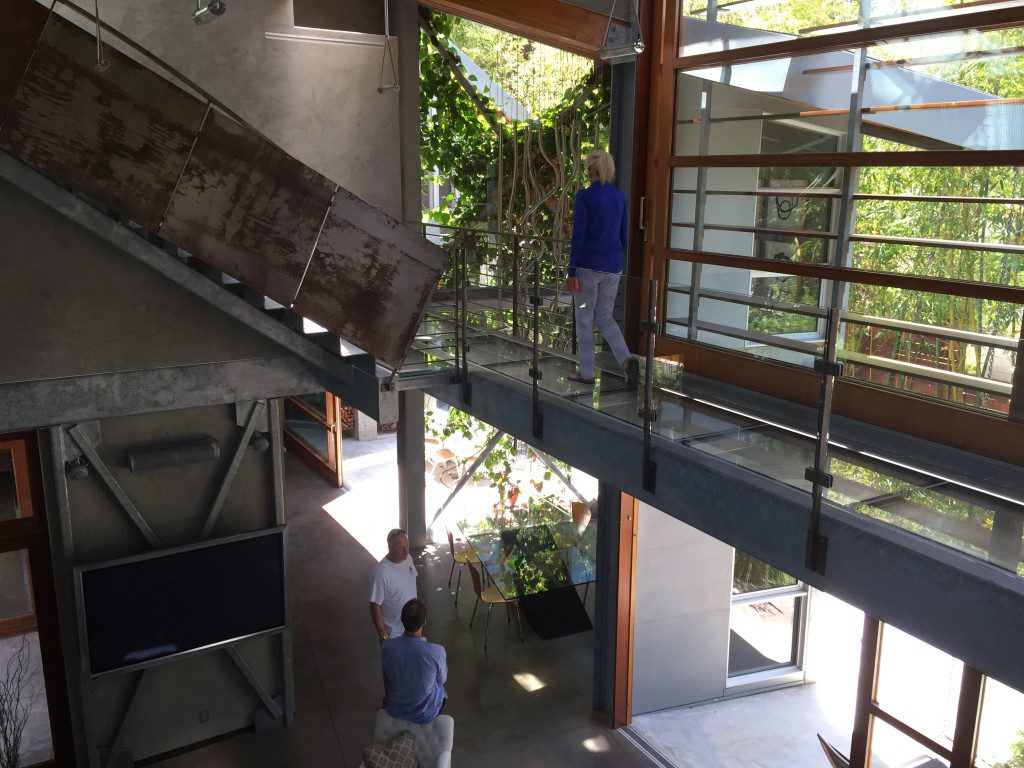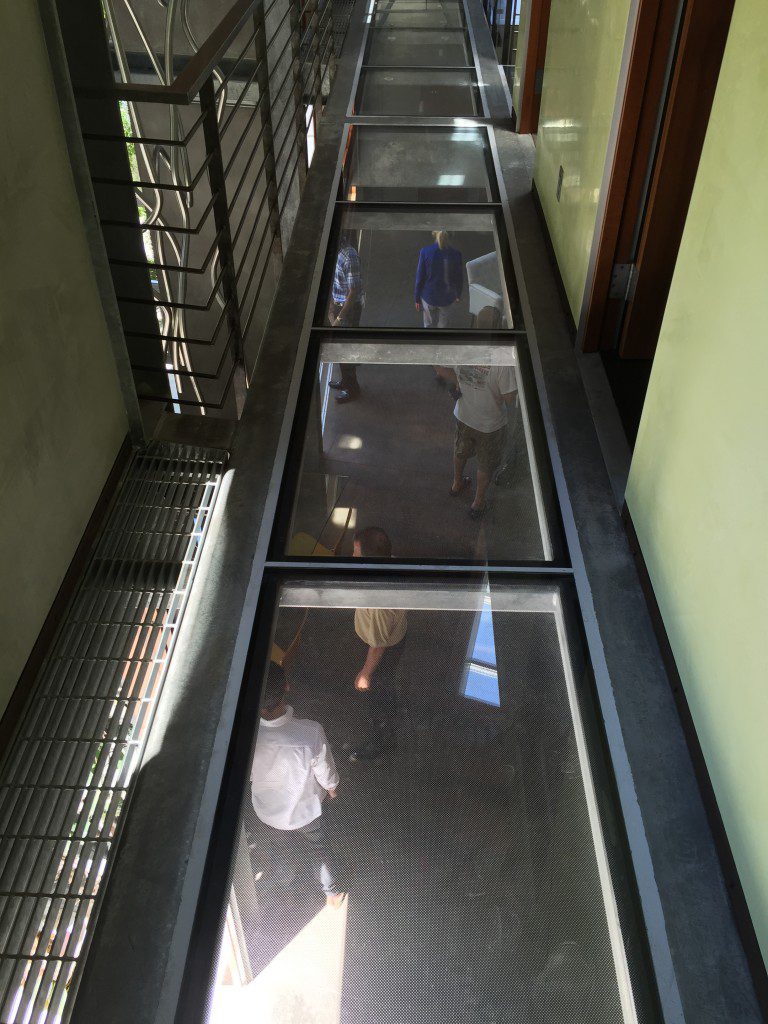 Official MLS Pictures