Press
From time to time Connie is fortunate enough to have the opportunity to appear in both local and national media outlets to keep the public updated on what is going on in the real estate world. Here you can access all of that information easily, and see what Connie has been up to lately.
REALTOR.COM: Lisa Vanderpump of 'Real Housewives' Buys Daughter a House in 90210
May 2016 Click to view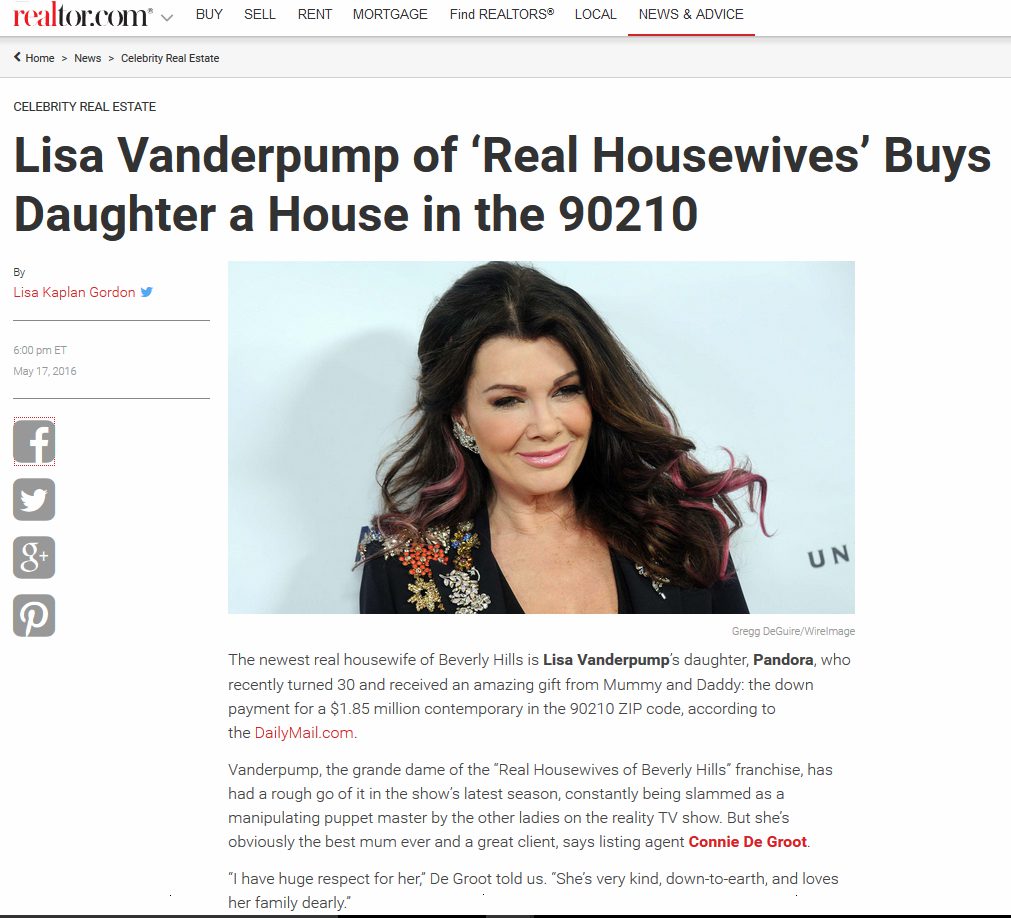 Connie seen on CNN and The Fox News Channel Since 2007

Please choose from the options below.