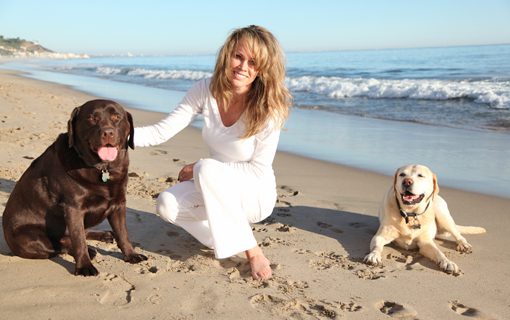 What's the difference between a realtor with a sales person's license, and a realtor with a broker's license?
As a broker, Connie De Groot holds the highest license one can obtain to practice Real Estate.
Connie has been a licensed broker since 2007. The majority of agents don't have a broker's license. The requirements just for qualifying to take the broker's exam are significantly higher. Brokers have a higher level of education, take more continuing education courses, and pay higher fees than sales people. Brokers are held to higher standards and additional requirements for knowledge and insight, and they can hire sales people to work for them. Conversely, a sales person's license is a minimum-requirement license. A sales person also has to get each listing approved by a broker – they cannot do a deal without the broker's review and approval. In your search for an agent, ask yourself: who will keep me safest, and do the best job protecting my interests?
Connie has never had a listing fall out of escrow, even though the national average is 51%. Once you're in escrow, you will close.
Connie achieves this success by being present at every single step of the home selling process. Even a seemingly simple home inspection is a critical juncture. Many things are often discovered. Buyers can ask for a large credit. They can even have a total change of heart. No matter what happens, Connie is always there. When you hire Connie, you get CONNIE. Not an assistant, not a delegate – you get Connie.
"I anticipate client needs, which is key to a smooth transaction," Connie says. "My clients tend to be very busy people, and my proactive approach ensures that they can enjoy their busy lives while l work effectively in the background. My clients and business partners can rely on me to take care of every detail to ensure business is handled in the right way. I take the worry out of the transaction."
In the past few years, Connie has added something very special to her service: she now renovates her clients' homes before putting them on the market. She brings her team to the property, obtains bids, assists in negotiating, and oversees the almost-daily work until it is completed. This makes it easy on the homeowner.
Most importantly, this service has resulted in almost immediate offers, as well as multiple offers. These outcomes even happen with properties that have sat on the market for long periods.
"I am very optimistic and see opportunities everywhere," she adds. "I don't give up in difficult situations and remain focused to ensure success for my clients."
Ms. De Groot serves a diverse customer base, including high-net worth and high-profile individuals as well as those from more modest backgrounds. Connie offers a personalized, full-service experience with a high degree of professionalism to a wide range of clients, from the experienced to the first-time home buyer.
With over 20 years of experience, Connie has sold distinctive homes in some of the most coveted neighborhoods in Los Angeles. Results-driven, Connie became a fierce advocate for homeowners on the intricacies of the market and home buying, and quickly rose to the Top Two Percent of all Realtors after just a few short years in the business (and in one of the most competitive markets in the world), and after all these years, Connie is still a Top Producer.
Biography
Connie De Groot has been selling multi-million dollar homes from Santa Monica to Los Feliz for over 15 years. Widely recognized for her expertise, Connie is a real estate executive who has appeared as industry commentator on numerous television news shows addressing market trends and breaking housing news since 2007. She's been asked to respond to Warren Buffett's comments on housing, and has appeared alongside Senators and titans of industry like Spencer Rascoff, COO of Zillow.com, Karl Case of the Case-Shiller Index, and Dolly Lenz, a well known East Coast high end/luxury real estate agent. Connie's national appearances include NBC's "Open House LA" and The Fine Living Network's "Real Estate Confidential." She appears as an industry commentator on the Fox News Channel and Fox Business Network with hosts Neil Cavuto, Liz Claman, David Asman, Stuart Varney, Eric Bolling, Sean Hannity, and Terry Keenan (see videos of her appearances), and has appeared on CNN, NBC, CBS, HGTV, and almost every local station in Los Angeles. Finally, Connie has provided comments for the Wall Street Journal, Los Angeles Times, Chicago Sun Times, Los Angeles Business Journal, Woman's World, InTouch Weekly, and Life & Style Weekly.
Connie is a Certified Negotiations Expert (a certification held by fewer than 3% of Realtors nationwide). She has been a Realtor in Los Angeles for over 15 years, and as Broker Associate with Nourmand & Associates, she continues to represent buyers and sellers of homes throughout Los Angeles. She is a specialized Beverly Hills, Brentwood, and Santa Monica realtor.
Connie grew up in Hawaii, lived in Europe for almost 7 years, and has called the North of Montana area of Santa Monica "home" for the past 10 years.
Before (And Apart From) Real Estate
Connie was raised in Hawaii, attended the University of Puget Sound in Washington State. Connie was signed to the Ford Modeling Agency by Eileen Ford and sent to Europe where she spent many years working in Milan, Paris, London and Munich as a model. Later Connie was signed as a recording artist to work with BMG/Ariola Records and with Grammy award winning Producer & Songwriter, Harold Faltermeyer.
Connie starred opposite actor Roger Moore in the film "Fire, Ice & Dynamite" where she played a dual role as singer and actress . Working abroad has served Connie well since many of her clients come from outside the U.S., and from cities she has lived or has experienced.
Beyond her professional endeavors, Connie De Groot enjoys staying active in her community. A resident of Santa Monica, she currently serves as a member of the Santa Monica Chamber of Commerce and the Santa Monica Rotary Club. Connie is also a member of the Riviera Tennis Club and enjoys traveling, bicycling, golfing, owns three Labradors, and gives generously to animal protection societies such as the ASPCA. She donates a portion of her commission to the charity of her client's choice or to those she supports. Ms. De Groot currently holds membership in the National Association of Realtors, the Beverly Hills/Greater Los Angeles Association of Realtors, and the Screen Actors Guild.
Above all, Connie's goal each and every day is to deliver results to her clients and to give back to her community. Connie's clients may be wealthy experienced home buyers, the "rich & famous," or first-time home buyers, but Connie always offers each of her clients her time, up-to-date information and always excellent service. So whether you are looking to buy/sell a multi-million dollar home in Santa Monica, Bel Air, or Beverly Hills, or buy your first home or condo, Connie is sincerely dedicated to helping you find your dream home or investment property.