The typical California home buyer is at least 48 years old and more than half are married. They are primarily older home buyers due to our economy. Older home buyers generally save a little more money than the average younger home buyer. They also earn about $100K a year and graduated with a college degree.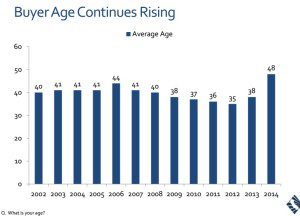 The age of the buyer continues to rise because of job statuses and our economy.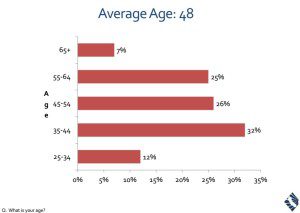 There are home buyers in the age range of 35-44, but more serious buyers are 48 years old.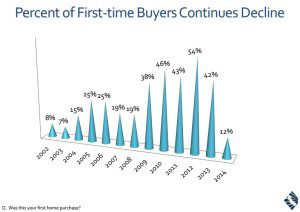 The housing bubble imploded during late 2009 and slowly increased in 2012, however, first-time buyers are still recovering and cannot afford to own a home in 2014.
There is a decline in younger home buyers due to financial problems and finding stability in 2014.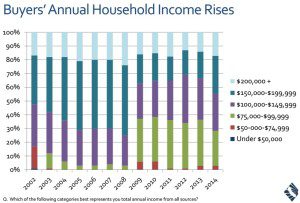 The typical California resident earns about $100K a year.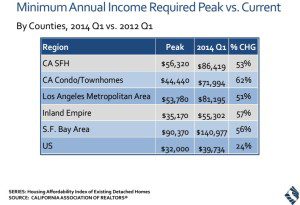 In the Los Angeles Metropolitan Area, the annual household income is about $80K.
The housing affordability increases the chance of younger home buyers to purchase a home, perhaps in the near future when they are earning enough money.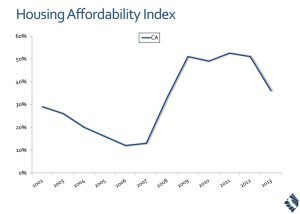 There's a steep decline since 2012. Prices were going up very quickly.
Always Committed,
Connie
310.913.1184